Adobe's CFO on how digital transformation works for the software firm
How's this for a digital transformation? Adobe, a successful and established multimedia software company, reinvents itself in the cloud over the course of a decade. It pays off, as stocks hit record highs.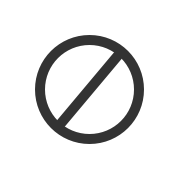 John Murphy, the company's still-new chief financial officer, joined Adobe in 2017 as the company saw its fortunes grow. In a recent talk he explained how he's embraced technology and deployed robotic automation and artificial intelligence in the finance function as the company drives revenue with its cloud-based subscription service.

"Adobe, some years ago, saw some headwinds, and they ended up taking a leap of faith on shifting our strategy from Adobe software to saying, 'We're going to do everything in the cloud,'" Murphy said Nov. 15 in the talk with MIT Leadership Center executive director Hal Gregersen at the MIT CFO Summit. "That's a really challenging thing to do with a successful company already."
Since joining Adobe in 2017 as the company's chief accounting officer and corporate controller, Murphy has helped Adobe scale the organization, reimagine its processes, and implement cutting-edge technology. He was named CFO and executive vice president in April 2018. Here's his advice for those in the midst of, or just starting out in, a digital transformation.
Capture the mind of your customer
Murphy said Adobe has "come to be seen as a test case in how to successfully navigate a digital transition," and the first question most people who come to the company for advice ask is "How do you capture the mind of your customers?"
First, he said, identify what you want your customer to do with your product or service. Then, figure out a way to more deeply engage with them. That might take the form of improving your data operations to be able to keep a finger on the pulse of your customer's shifting needs as they work and adapt your product in real time.
"If you're running a marketing campaign, sometimes the data that we used to get and analyze were so far after the fact that you weren't able to shift on a dime," Murphy said. "The data that's available today, because of digital transformation, is available real time. You can have a much better return on your marketing dollar understanding how your customers react to how you're engaging them."
Embrace data and artificial intelligence
Murphy said artificial intelligence and machine learning have become crucial components of the company's digital strategy, particularly for digesting the aforementioned marketing data.
"There's so much data coming at marketers to figure out how they can get value out of what they're spending," he said. "AI is now providing virtual analysts that can really identify anomalies in the activities you've put out in the marketplace and help you react very quickly."
The technologies are also helpful in content creation. Harnessing data from millions of Adobe software users, the company can use AI to gain insight into what features they're most in need of and create solutions.
"We can understand what creators are trying to do, and we can create algorithms that help a creator of a website that may have taken days, make it in hours. That's real money for them, when a freelancer might spend days with one client. Now they can have multiple clients and it drives their income."
Step out from behind the curtain
Murphy said finance has traditionally been a more behind-the-scenes function, but the new digital landscape requires CFOs to become more involved with other aspects of the company.
"Before, oftentimes a CTO would be driving a decision, maybe with the CEO," Murphy said. "Now it's a case where I'm involved, understanding really how is that going to impact our growth? How is that going to change how we actually operate in the workplace?"
Murphy also participates in and convenes cross-functional councils within the company to get a better understanding of how the organization as a whole works. "Spending time with these teams and understanding how they thought about a problem, what technologies they evaluated to figure out the solution, actually starts to get you very current on what's available today," he said.
Getting that holistic look can often mean exercising a little muscle, Murphy said. "Sometimes you have force yourself into meetings to really understand the business. I need to spend time in [their] staff meetings, in [their] planning sessions, so I can figure out a better way to help [them]," he said. "It's hard to say 'no' to someone who says 'I need to understand before I can help you.'"