Bye-bye, foosball. Here are the perks that truly attract top-notch talent
In the ferocious war to lure top-notch talent, companies are trotting out the big guns to outdo one another in offering the most comprehensive and creative battery of perks.  
For employees drawn to a workplace that feels like home, there is an endless smorgasbord of chef-inspired meals, sleep pods, Ping-Pong and foosball tables, and cozy living areas stocked with free snacks and the latest in video game entertainment. Dogs roam the halls at will, and in some cases, infants are a welcome addition to the workplace.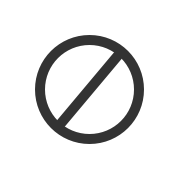 Busy employees crave convenience, and companies are catering to this desire with a slew of on-site resources, including medical facilities, day care centers, health clubs, financial service advisors, even full-service barbershops and spas. Meanwhile, firms looking to foster on a work-hard, play-hard culture thrill their adventure seekers with axe-throwing lessons, bobsled excursions, even special aerial ski trips.
Yet despite the wow factor, the over-the-top benefits strategy isn't all it's cracked up to be. As it turns out, eye candy perks may be a conversation starter, but it is ultimately workhorse benefits like generous compensation plans and robust health care that deliver the most bang for the buck. According to a survey by staffing firm Robert Half International, workers are partial to familiar staples like flexible work schedules (88%), bonuses (77%), and health insurance (69%), while amenities like an on-site gym or child care (38%) or paid time off to volunteer (31%) draw less attention.
"The No. 1 difference between accepted and declined offers is still wages — perks and benefits are more of a tiebreaker," said Ryan Sutton, district president for Robert Half International, who noted that, contrary to stereotype, millennials and the incoming Generation Z aren't more likely to be motivated by flashy perks than their older colleagues. "As long as [Gen Z talent] is paid a fair market wage, their preference is for a good culture and work environment along with a strong sense of belonging."
That holds true for one Google software engineer, two years into his career, who said the company's nap pods, pool tables, and video games take a back seat to the robust salary and financial rewards. He is, however, appreciative of Google's catered meals and an on-site gym because they help defray monthly living costs and promote work-life balance.
The engineer, who recently relocated to Google's Cambridge, Massachusetts office, said the one perk he really misses from the California headquarters is the fully stocked maker workshop, which allowed him to dabble in furniture making and woodworking using top-of-the-line tools.
"Learning new and interesting things is fun, messing around at work is not," he said. "I personally don't come to work to hang out or relax — those perks tend to be more media-driven than anything."
At Akamai, a blend of benefits
Akamai, an established tech company in the Boston area, adopts a strategy that blends table stakes benefits with the stuff people talk about at cocktail parties, said Sarah Sardella, the firm's senior director, global benefits and human resource operations. At the core of its program is generous health insurance, which covers unlimited IVF fertility treatments, life insurance, a competitive 401(k) plan, 18-week maternity and 10-week paternity leave, and no limits on vacation time.
To sweeten the pot, Akamai adds an annual $500 wellness allowance that can be used for gym memberships or things like smoking-cessation programs or joining a sports league. There are backup care benefits for days when daycare falls through and an on-site planner for free financial advising.
"Our strategy has not been to come at this with bleeding edge benefits," Sardella said. "Our benefits are part of a great career opportunity with the potential to grow and get your hands-on cool technology. People leave or stay with an organization because they want to have the opportunity to work on better projects or want a manager or mentor that will help them grow."
As a company well past startup mode, Akamai also has to think about benefits in terms of scale, Sardella said. Companies can make headlines when they implement a year of paid parental leave, pay 100% of their employees' gym memberships, or provide free passes to all public transportation, but those programs are potentially costly, even costlier over time if your population is growing. Akamai's more measured approach was to up its paid parental leave incrementally, add the wellness allowance benefit, and implement a transit subsidy.
"We can serve our employees better over time if we can create programs that have longevity. Nobody likes a bait-and-switch," Sardella said.
Mission drives decisions at HubSpot
HubSpot is known for its youth-oriented culture and impressive lineup of diverse, groundbreaking perks, including nap rooms, egg-freezing benefits, and a program that allows employees to order business books for free. Winners of the company's JEDI award, which recognizes exceptional work, receive an engraved sword to mark the occasion.
Katie Burke, the company's chief people officer, said the key to delivering a benefits plan that resonates with employees and prospects is to ensure those perks connect directly to the corporate mission.
"Things like our unlimited vacation, sabbatical, and parental leave get a lot of press, but ultimately they are all directly connected to our core value of autonomy and our commitment to flexibility," Burke said. "Anything you do for glitz, glamour, or press coverage will always fall short. Authenticity and connection to your mission should be the biggest imperative in defining your employee experience."
Optimus Ride walks the walk
Optimus Ride, a Boston-based autonomous vehicle startup with 100 employees, sees its mission — reimagining mobility — as one of the "perks" that has helped successfully draw candidates from a limited pool of talent, according to Renee Kennedy, the company's head of talent acquisition. "Employees in the tech market really care about the real-world impact their work will have," she explained. "Our employees and potential candidates are inspired by our mission to transform mobility. For us, that is a benefit."
Beyond the usual lineup — a 401(k) with matching contribution, and free membership to an on-site gym — Optimus Ride offers a suite of perks related to its commitment to multi-modal transportation, a significant plus in a commute-challenged city.
The company offers free on-site parking, a rarity in Boston's hot Seaport district, alongside a monthly reimbursement for employees who bike to work or an option to pay for commuter rail costs with pre-tax dollars.
Even more connected to its mission: The company offers a morning shuttle — which runs autonomously, of course — between its headquarters and Boston's Silver line MBTA stop. And Optimus Ride's self-driving cars function as a lunch shuttle service; employees can reserve vehicles to be carted around to various eating establishments in the area.
"It's pretty cool to be working on this great new technology and then make use of it in the morning on the last mile of your commute," Kennedy said. The data collected on these outings is fed to the Optimus Ride engineering team to aid in future development, making the perk a win-win for both the company and employees.
Because Optimus Ride is still operating in startup mode, Kennedy said they have to judiciously evaluate potential benefits and perks, constantly communicating with employees to stay abreast of what works and what doesn't. "We don't want to be sending the wrong message about benefits — we want to do something that is responsible," she said. "Flashier doesn't always mean better. What it boils down to is giving employees value."