Ideas Made to Matter
Change Management
This is how lunch can unite your company
Christine Marcus, SF '12, spent her career in government. The former deputy chief financial officer for the U.S. Department of Energy was accustomed to food as fuel. At MIT, she realized that food was actually big business. Alchemista, where Marcus is co-founder and CEO, manages daily meal perks for companies such as Draft Kings and Cengage. It's a win-win: Colleagues connect over unique lunches from indie restaurants, and mom-and-pop spots such as Cornish Pasty in Boston's Back Bay neighborhood and Oasis Brazilian Steakhouse in Medford, a Boston suburb, enjoy new catering revenue.
"We specialize in things you might not typically see at an office lunch," she said.
What's the business case for better lunches?
Most offices have some kind of "culture experience'" title, but that person always has many responsibilities. It might not be their focus, especially as a company grows. We serve clients buffet-style. It's not a boxed lunch. People break bread together versus have a meal delivered. It's a huge difference. Sales guys can talk with engineers; marketing people can talk with customer success people. It's a pain point, senior folks say, as companies grow. It's more difficult to maintain a startup vibe and have everyone feel like a family when it's 150 people. People don't know names any more. It starts to feel like a different company. They hire us to help them maintain that startup vibe.
Why did you start Alchemista while at MIT Sloan?
At Sloan, we were in class all day, from 8 to 5, and had catered meals. The food was generic, uninspiring. I think I put on 10 pounds in the first months, gaining weight on food that wasn't that good. One of my classmates, Sal Lupoli, was in the restaurant industry [Sal's Pizza, and formerly of Salvatore's] and had noticed the same thing. We started talking about the need to connect mom-and-pop restaurants that made great meals to the corporate, institutional side. It's hard to access that market if you're not a big catering company, if you're not Aramark. That was the inspiration: to get better food to people who order frequently.
How did MIT support your idea?
In 2011, we started reaching out to students to beta test. We made $50,000 by accident in school and realized that there's a big market. Through research and class projects, I realized that this is a massive industry, and there's a desire by restaurants to get lucrative catering [jobs]. We formally launched in 2012. We bootstrapped at the beginning. Then I raised under $1 million in venture capital and was able to hire a few employees. Sal is now on the board, and we do about 30,000 meals a month.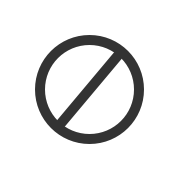 Some people go to Sloan knowing they want to be an entrepreneur. I knew nothing, except I liked to eat in restaurants. I was advised to be open-minded. From Sloan, I got relationships and was exposed to people with very different experiences. It gave me confidence. Lou Shipley's [sales] class was a very practical, hands-on class that was extremely valuable, just by being able to bounce around ideas. I don't think I'd be doing this if I weren't in that ecosystem and had that support. People I respected gave me valuable advice and expected nothing in return.
So, what type of corporate food do people actually like?
People always say they want healthy meals for their employees. They want quinoa and salad bars. What we find is sometimes there's a disconnect between what senior people envision and what employees actually want. We have very few clients who stick to healthy foods. People want food that's tasty, delicious, and fun, that they might not have otherwise. One of our most popular meals is chicken and waffles. And breakfast for lunch! People [don't get] pancakes, sausages, and eggs on a regular basis.