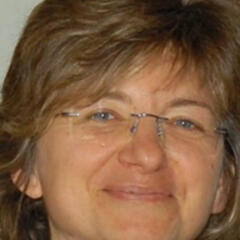 Staff
Loriana Pelizzon
About
Loriana Pelizzon is Associate Professor of Economics at the University of Venice. She graduated from the London Business School with a doctorate in Finance. She was Assistant Professor in Economics at the University of Padova from 2000 till 2004. Her research interest are on risk measurement and management, asset allocation and household portfolios, hedge funds, financial institutions, systemic risk and financial crisis. Her work includes papers published in the Journal of Financial and Quantitative Analysis, Journal of Financial Intermediation and Journal of Banking and Finance. Pelizzon has been awarded the EFA 2005 - Barclays Global Investor Award for the Best Symposium paper, FMA European Conference, 2005 best conference paper and the Award for the Most Significant Paper published in the Journal of Financial Intermediation 2008.
Professor Pelizzon teaches Financial Economics and Investments at the International Master in Economics and Finance program and Economics and Financial Economics at the undergraduate program. She has been awarded the Best Teacher in 2007 and 2008 at the Ca' Foscari University of Venice and is one of the coordinators of the European Finance Association (EFA) Doctoral Tutorial.
Loriana is a member of the EFA Executive Committee and member of the BSI GAMMA Foundation Board and has been involved in NBER and FDIC projects as well as EU and Inquire Europe projects. Pelizzon frequently advises banks and government agencies on risk measurement and risk management strategies.