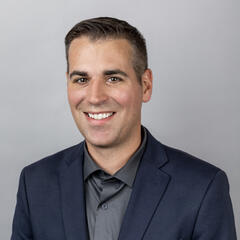 Staff
Michael Pastore
About
Mike Pastore is Senior Associate Director of Analytics at the MIT Sloan School of Management.
He works with colleagues across MIT Sloan to use analytics to inform decision-making and measure the effectiveness of their content and digital marketing strategies. Before joining MIT Sloan, Mike worked within the central Office of Communications at MIT where he oversaw the collection and analysis of web analytics and user experience research data for high-level projects at MIT, including the 2018 redesign of the MIT homepage and top-level experience. Prior to his time at MIT, Mike worked at Harvard University for more than 10 years, most recently as Assistant Director of Digital Strategy and Technology at the Center on the Developing Child.
He received a Bachelor's degree in journalism from Boston University and a Master's degree in information technology from the Harvard University Extension School, with a concentration in digital media and instructional design.