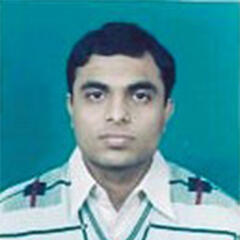 Staff
Ranjan Pal
About
Ranjan Pal (PhD) is a Research Scientist in Management Science (equivalent to a research faculty member) in the MIT Sloan School of Management in who broadly conducts research on cyber risk/resilience management through CAMS using the interplay of computer science and decision science.
Ranjan has designed and analyzed formal decision science models and algorithms that formed a pioneering general theory to de-establish individually the economic, statistical, and computational sustainability of commercial cyber re-insurance and insurance securitization solutions to improve cybersecurity. His research purpose is to propose principled and state-of-the-art inter-disciplinary solutions to open problems in cyber risk/resilience management that bridge the theory-practice divide between academia and the corporate industry and make cyberspace more robust and resilient.
Ranjan has authored more than 25 journal and 20 conference publications in premier ACM/IEEE venues, and his research has received attention from media outlets that include Forbes, Wikipedia, The Financial Express,The Economic Times, and The Times of India. Prior to joining MIT, he has held research/faculty positions at the University of Cambridge, Princeton University, Indian School of Business, Tsinghua University, University of Michigan, Indian Institute of Management (Ahmedabad/Calcutta), and Indian Institute of Technology Delhi.
Ranjan also casually dabbles in the performance management of distributed IT systems. He is an associate editor of the ACM Transactions on Management Information Systems and has consulted for the cyber assurance industry.