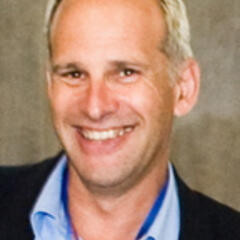 Staff
Raphael Yahalom
About
Dr. Raphael (Rafi) Yahalom is a Research Affiliate at MIT Sloan School of Management.
He focuses on emerging solutions that will reshape the future of cyber-security, and on new evidence-based predictive methods for analyzing and prioritizing cyber-security risks, and for measuring cyber-security progress and business-value.
Rafi is a highly-accomplished researcher, entrepreneur, and consultant.  He cofounded and was a leader at Onaro – an innovative company focused on enterprise data-infrastructure management software – that raised $10 million in VC funding and was acquired by Netapp (Nasdaq: NTAP) for $125 million.  Onaro's software solutions (SANscreen / OnCommand Insight) are currently used successfully in hundreds of leading companies worldwide, and in 2014 the annual revenue from Onaro's products was over $100 million.
His multiple research publications and patents span areas of information security and data management.  He served on program committees of leading security research conferences such as ACM Computer and Communication Security and IEEE Symposium on Security and Privacy, and is an invited member of the IFIP working group on Theoretical Foundations of Security Analysis and Design.
He developed the widely-analyzed early Authentication and Cryptographic-Key-Distribution protocol known as "The Yahalom Protocol " and co-developed (with Roger Needham and Li Gong) the "GNY Logic " for end-to-end analysis of secure protocols.
Rafi also consults extensively to leading organizations worldwide, and among others has worked closely with Citigroup to apply formal methods and analyze the end-to-end security of CitiGroup's Global Funds-Transfer processes, and derive strategic recommendations.
He was a faculty member at the Hebrew University of Jerusalem and an invited visiting researcher at multiple institutions, including AT&T Bell Labs, Cambridge University Newton Institute, Cornell University, The European Institute of Systems Security, and Siemens Research Labs.
Rafi obtained his PhD in Computer Science from Cambridge University, and his BSc in Electrical Engineering/Computer Engineering from the Technion - Israel Institute of Technology.
Rafi served in the Israeli Navy and in the Israeli Air-Force.
He was a player in the Israeli semi-professional premier Basketball league, on Cambridge University's Varsity Basketball team (awarded a Cambridge Blue), and was selected to the British Universities All-Star Basketball team.