Ideas + Actions = Impact
Since Spring 2020, we have taken active steps towards building diversity, equity, and inclusion at MIT Sloan. This is a selection of the efforts underway, with more to come.
Launched a search for a director of diversity, equity, and inclusion 
Introduced pre-orientation for the MBA program focused on diversity and community
Held orientation sessions to engage students in a dialogue about race
Examined implicit bias as a theme in MBA core classes
Collaborated with other schools in creating a pre-doctoral program to diversify the PhD pipeline
Partnered with MIT Engineering to recruit undergraduates from underrepresented populations to MIT Sloan programs
Hosted a series of Inclusive Innovation Conversations to engage the community in conversations with leaders from business, the public sector, and non-profits about building a more inclusive innovation economy
Listened and learned at student and staff-led events like the BBSA town hall and Sloan Women for Women's "Black Women at MIT Sloan: Unseen and Unheard" seminar
Adapted our admissions interview process to reduce opportunities for bias to influence outcomes
Began working with a consultancy to provide staff training in conversations about race
Convened Staff Matters, Faculty Matters, Student Matters, and Alumni Matters working groups
Celebrated the launch of the Ally Pledge and Fellowships for Inclusion as well as pre-MBA micro-scholarships for applicants. Read more here.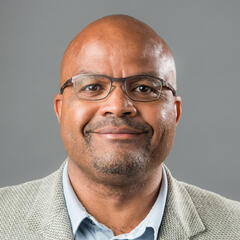 Associate Dean for Diversity, Equity, and Inclusion
Alfred P. Sloan Professor of Management
Academic Group:

Behavioral and Policy Sciences
Learn More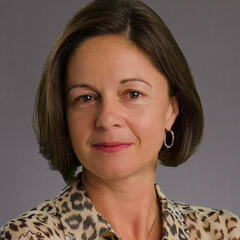 Associate Dean for Innovation and Inclusion
William Porter Professor of Entrepreneurship
Academic Group:

Behavioral and Policy Sciences
Learn More