Smart = Open + Inclusive
We know actions speak louder than words. That knowledge is embedded in MIT's motto, mens et manus, or mind and hand. We're not just about ideas. We're about doing the work to turn ideas into impact. 
That's why these pages contain not only heartfelt statements of support for our friends and colleagues of color, but also examples of the research our faculty members are doing right now, investigating ways to recognize and eliminate bias and amplify workers' voices. You'll also find courses for MIT Sloan students to explore topics of diversity and inclusion across management disciplines, resources to support all members of our community, and a list of ways to take action right now to drive positive change. 
Ideas + Action = Impact
Because we're focused on immediate and sustained improvements in diversity, equity, and inclusion at MIT Sloan, we want to share with you not only our goal, but also a list of targeted actions we are taking right now to advance the school along the path to that goal. When we have taken these steps to establish new norms and processes, we will outline a new set of actions to take, knowing that the work of building inclusion can never be finished, and that there will always be more to do.
We know that creating a diverse community starts with the first step of increasing diverse representation across all student programs as well as among faculty and staff. It also requires rooting out unconscious bias and creating a mindset of conscious inclusion. Our goal is to build a community with a constructive culture characterized by conscious inclusion of all dimensions of diversity.
We are currently working towards this goal across four parts of our community: students, staff, faculty, and alumni.
Here are some of the actions we have taken since stepping into our new roles in July, with acknowledgement of partnership in this work across the school and with valued colleagues at other institutions:
We held MBA orientation sessions to engage students in a dialogue about race.

We made implicit bias the theme for MBA core classes this year. We introduced new material to explicitly address the need for individual awareness of bias and the move from unconscious bias to conscious inclusion.
In partnership with peer business schools, we have helped to launch PREDOC, Pathways to Research and Doctoral Careers, an organization that aims to foster a diverse and inclusive population in the quantitative social sciences, with a long-term goal of increasing diversity among faculty in business schools and economics departments.
We have expanded predoctoral opportunities at MIT Sloan.
We are launching a speaker series aimed at accelerating inclusion in the innovation economy. Our first Inclusive Innovation conversation, open to the entire MIT Sloan community, takes place on October 22.
We have created a role for a staff Director, Diversity, Equity, and Inclusion, to support and accelerate action across the school. Read the job description here and spread the word.
We have restructured our DEI committee to include four sub-committees to reflect the four distinctive but interconnected communities we work with and to allow for broader representation.
Onwards,
Ray and Fiona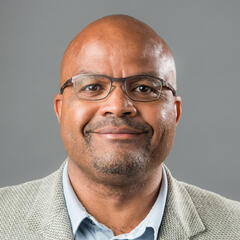 Associate Dean for Diversity, Equity, and Inclusion
Alfred P. Sloan Professor of Management
Academic Group:

Behavioral and Policy Sciences
Learn More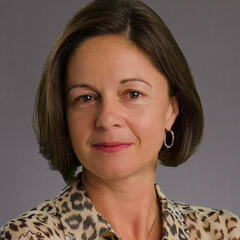 Associate Dean for Innovation and Inclusion
William Porter Professor of Entrepreneurship
Academic Group:

Behavioral and Policy Sciences
Learn More
Reminder: Not Business As Usual