Supporting Our Asian Community
March 17, 2021
We write today to express our deep sadness about the horrific murders in Georgia last night. While details in the case are still emerging, we condemn these killings. We also wish to acknowledge and denounce the rise of anti-Asian hate crimes in the United States. 
At MIT Sloan, we embrace the contributions of each member of our community—faculty, staff, students, and alumni. We know that we are stronger, smarter, and more inventive when we engage respectfully and openly with each other across all our dimensions of difference, whether race, gender, age, orientation, or socioeconomic background. We do our best work when we work together.
We urge each member of our community to participate actively in MIT Sloan's ongoing efforts to build a diverse, equitable, and inclusive community. Today, we ask you to reach out in solidarity with and support for our Asian friends, colleagues, and classmates. 
As a school dedicated to principled, innovative leadership and improving the world, there is little more important than our efforts to work together to dismantle racism, combat bias, and build inclusion in our own community and around the world. 
Onwards, together.
David Schmittlein | John C Head III Dean
Prof. Fiona Murray | Associate Dean for Innovation + Inclusion 
Prof. Ray Reagans | Associate Dean for Diversity, Equity, and Inclusion       

Read more support from the MIT Sloan community
 
Celebrating International Women's Day—and Beyond                                                     
 
On International Women's Day, we are proud to recognize the brilliant women of MIT Sloan: our faculty, staff, alumnae, and students.
MIT Sloan faculty members have long explored topics of gender and diversity in the workforce, including work by Professor Emeritus Lotte Bailyn on gender discrimination among the faculty at MIT and new research on worker well-being from our colleague Erin Kelly. We are honored to count among our MIT community numerous Nobel prize winners, including economist Esther Duflo who won the 2019 economics prize and MIT alumna Andrea Ghez, who won in 2020 for physics. MIT Sloan alumnae have forged remarkable paths as entrepreneurs and business leaders, from Christina Qi of Domeyard and Databento to Stephanie Lampkin at Blendoor and Martha Samuelson at Analysis Group. Our students carry on this tradition of invention and boldness, with undergraduate Valeria Robayo named a winner of the 2020 Imagine Challenge.
We are working hard to expand our roster of women leaders at MIT Sloan, actively recruiting new faculty members and experienced lecturers in recent years. We also continue to study the challenges facing women in business, including the obstacles they encounter as they seek funding and patents to bring their ideas to the world. Our series, The Bias Cut, profiles women leaders in business and explores their career paths.
Despite these strong foundations, we know there is more work to be done to welcome more women into our academic programs and our senior faculty ranks. And we know that simply increasing the numbers, while important, is insufficient on its own.
That's why we're aiming higher, building towards true inclusion across all dimensions of diversity in the MIT Sloan community and in the wider world. With courses and programs about unconscious bias, as well as our Inclusive Innovation series, which in April features a discussion with Mayor Lori Lightfoot of Chicago and Mayor London Breed of San Francisco, we are raising awareness of the steps we all can take together to move from a day celebrating women's achievements to a world that offers a level playing field for those achievements every day.
Onwards,
Fiona and Ray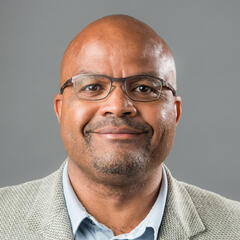 Associate Dean for Diversity, Equity, and Inclusion
Alfred P. Sloan Professor of Management
Academic Group:

Behavioral and Policy Sciences
Learn More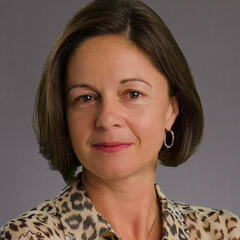 Associate Dean for Innovation and Inclusion
William Porter Professor of Entrepreneurship
Academic Group:

Behavioral and Policy Sciences
Learn More
Reminder: Not Business As Usual