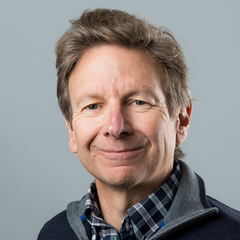 Faculty
Birger Wernerfelt
About
Birger Wernerfelt is the J.C. Penney Professor of Management and a Professor of Marketing at the MIT Sloan School of Management.
Wernerfelt has held teaching positions and has done research in marketing at MIT Sloan, in economics at the University of Copenhagen, and in strategy at Northwestern University and at the University of Michigan. His current research compares alternative ways of trading services.
Wernerfelt holds a BA in philosophy and an MA in economics from the University of Copenhagen and a DBA in managerial economics from Harvard University.
Publications
"When Does the Underdog Win?"
Wernerfelt, Birger, MIT Sloan Working Paper 6192-20. Cambridge, MA: MIT Sloan School of Management, 2020.
"How Do Successful Scholars Get Their Best Research Ideas?"
Cao, Cathy, Xinyu Cao, Matthew Cashman, Madhav Kumar, Artem Timoshenko, Jeremy Yang, Shuyi Yu, Jerry Zhang, Yuting Zhu, and Birger Wernerfelt. Marketing Letters Vol. 30, No. 3 (2019): 221-232. Download Paper.
Load More