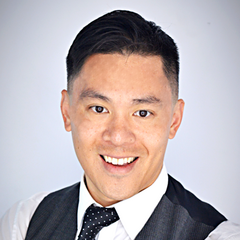 Faculty
Eric So
About
Academic Groups
Academic Area
Eric So is the Sarofim Family Career Development Professor and an Associate Professor in the Economics, Finance, and Accounting Area of the MIT Sloan School of Management.
His research interests include equity valuation, asset pricing, option markets, security analysts, and limits to arbitrage with a focus on the forces and mechanisms that shape the information content of market prices.
He holds an MA in economics from Cornell University and a PhD in business administration from Stanford University's Graduate School of Business. Prior to completing his PhD, So worked as a research analyst at the Nasdaq Stock Market in the Economic Research department.
Publications
Featured Publication
Lee, Charles M.C., and Eric So. Journal of Financial Economics Vol. 124, No. 2 (2017): 331-348.
Featured Publication
Johnson, Travis, and Eric So. Journal of Accounting Research Vol. 56, No. 1 (2018): 217-263.
Johnson, Travis L., and Eric So. Management Science. Forthcoming.
"Time Will Tell: Information in the Timing of Scheduled Earnings News."
Johnson, Travis L., and Eric So. Journal of Financial and Quantitative Analysis. Forthcoming.
Kothari, SP, Eric So, and Rodrigo Verdi. Annual Review of Financial Economics Vol. 8, (2016): 197-219.
Lee, Charles C., and Eric C. So. Foundation and Trends in Accounting Vol. 9, No. 2-3 (2015): 59-258.
Load More
Media Highlights
Source: SSRN Electronic Library

Source: The Wall Street Journal | CFO Journal