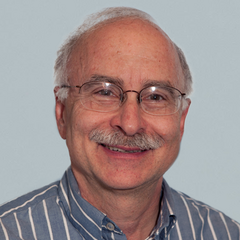 Faculty
John S. Carroll
About
John Carroll is the Gordon Kaufman Professor of Management, Emeritus and a Professor Post Tenure of Work and Organization Studies at the MIT Sloan School of Management. He was also Professor of Engineering Systems until 2015 and served as Co-Director of MIT's Lean Advancement Initiative (LAI) 2003-2013.
Carroll is an excellent source for information on individual and group decision making, with a focus on its relationship to organizational learning and change practices such as self-assessment and root cause analysis. His recent work focuses on industries that manage significant hazards, such as nuclear power, petrochemicals, and healthcare. He has examined the relationships among leadership, management philosophies, teamwork, mental models, safety culture, and human performance improvement.
Carroll holds a BS in physics from MIT, as well as an MA and a PhD in social psychology from Harvard University. 
Publications
"A Method for Measuring the Effectiveness of Simulation-Based Team Training for Improving Communication Skills."
Blum, Richard H., Daniel B. Raemer, John S. Carroll, Ronald L. Dufresne and Jeffrey B. Cooper. Anesthesia and Analgesia Vol. 100, No. 5 (2005): 1375-1380.
"An Appetizing Look At Law And Psychology."
Carroll, John S. by Lawrence Edwin Abt and Irving R. Stuart (eds.). Contemporary Psychology, 1980.
Load More