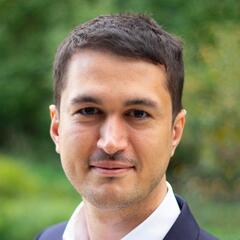 Faculty
Taha Choukhmane
About
Academic Groups
Academic Area
Taha Choukhmane is an Assistant Professor of Finance at the MIT Sloan School of Management.
He was most recently a postdoctoral fellow at the National Bureau of Economic Research and. His research interests lie at the intersection of household finance and behavioral economics, with a focus on households' saving decisions.
Taha received his PhD in economics at Yale University, where he was awarded the George Trimis Dissertation Prize. He is the recipient of a grant from the Social Security Administration, and he was a dissertation fellow of the Boston College Center for Retirement Research and a graduate policy fellow at Yale's Institute of Social and Policy Studies.