EPOCH Foundation
The EPOCH Foundation is a private-sector consortium of 20 Taiwanese organizations established to foster academic opportunities for the Asia-Pacific region. MIT Sloan's collaboration with EPOCH began in 1990 with a $10 million endowment. Today, this relationship includes nearly $30 million in collaborative research and educational initiatives with MIT Sloan and MIT, including projects with the Media Lab, the Industrial Liaison Program, and the Computer Science and Artificial Intelligence Lab.
Components:
MIT Sloan faculty research on Taiwan's industrial development and Chinese-based economies.
Executive education programs for EPOCH Foundation members and affiliates.
A biennial visit to MIT Sloan for 40 CEOs and rising managers from EPOCH companies. Activities include seminars, workshops, and other events customized by MIT Sloan and the Industrial Liaison Program.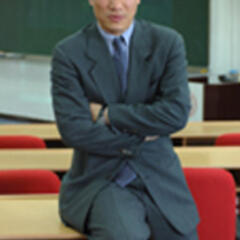 Behavioral and Policy Sciences
Epoch Foundation Professor of International Management
Learn More