Acoustic Wells taps MIT $100K Launch top prize
 A "stethoscope for an oil well" took home the top prize at the 2019 MIT $100K Launch competition.Acoustic Wells combines sound-based hardware and artificial intelligence to determine the operating conditions and health of oil wells, including gas leakage, in a way that Sebastien Mannai, a technical expert at the company, said is cheaper for well owners, and less harmful to the environment.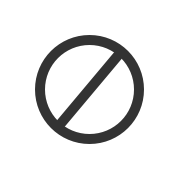 "The same way when you go to the doctor and they listen to the sound of your heart and they're able to analyze what's happening — to the bump, the heart — we do the same thing except in this case the bump is deep underground," said Mannai, PhD '18. "But this sound that [the well] makes travels to the surface, and at the surface we have effectively a microphone to record the sound and analyze it in real time."
Acoustic Wells' win was the culmination of the year-long MIT $100K Entrepreneurship Competition. The overarching competition is divided into Pitch, Accelerate, and Launch contests. Pitch judges 90-second elevator pitches, while Accelerate examines early customer research and prototype development.
The Launch competition encompasses whole business plans after a process of legal, design, and business mentorship.
The flagship competition started in 1989 and has served as the springboard for a variety of successful startups, including HubSpot and Akamai Technologies. To date the MIT $100K has helped launch more than 160 companies which have raised $1.3 billion in venture capital.
The 2019 Launch audience choice award went to The Read Read, a literacy and phonics aid that founder Alex Tavares said allows children to independently teach themselves to read. The Read Read's tablet and audio feedback also offers an option to learn Braille.
The other 2019 finalists included:
AgroBeads
 AgroBeads offers a biodegradable polymer that slow-releases water and nutrients to plants.
Mechanodontics
 Mechanodontics offers a cheaper and faster option for dental braces (these are placed on the inner side of a person's teeth).
Myco Diagnostics
 Myco Diagnostics is developing urine-based tuberculosis tests.
Qtech
 Qtech is building long-lasting air filters.
Posh
 Posh offers a conversational AI platform for customer service and marketing services.
Stratagen Bio
 Stratagen Bio is developing sensors to test the oxygen levels in cancerous tumors.