Credit: iStock.com / JasonDoiy
Ideas Made to Matter
Strategy
New case study takes up Tesla's entry into the auto industry
Within three years of Tesla's founding in 2003, Elon Musk had invested $55 million of his own money in the company. And yet things were not going as planned. CEOs were leaving after short tenures. The company's first model, the Roadster, was experiencing cost overruns. In response, in October of 2008, Musk appointed himself CEO. "I have so many chips on the table," he explained. "I need to steer the boat completely."
How has he done at the helm? A new case study on MIT Sloan's LearningEdge website considers the question with in-depth context about the U.S. automobile market and Tesla's position within it.
"Prior to Tesla, no domestic manufacturer had entered the U.S. automotive market at scale since the Second World War," said Donald Sull, a senior lecturer in innovation and entrepreneurship at MIT Sloan and one of the case study's co-authors. "This case, which includes rich data on the industry, customers' willingness to pay for electric vehicles, and Tesla's financial situation, explores whether Tesla's strategy of establishing a beachhead in the luxury segment and out-innovating its competitors can trump the challenging fundamentals of the auto industry."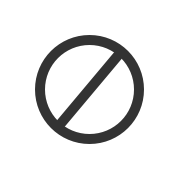 Tesla went public in June 2010 at a price of $17 per share. Eight years later, the stock was trading at $335, making Tesla the most valuable car manufacturer in the U.S. But the company had only posted two profitable quarters by that point. Investors were skeptical of its long-term viability, and media coverage wasn't helping: the mass-market Model 3 was woefully behind schedule, lost in "production hell," while a series of errant tweets by Musk brought SEC scrutiny and an eventual fine. The company has continued along a bumpy road, with a record $312 million of profit between July and September of 2018, followed by a plunge in stock prices, followed by a slump in sales, followed by promises of a driverless taxi fleet by 2020.
Given this wild variability in Tesla's performance — sometimes a shining example of Silicon Valley potential, sometimes appearing to be on the brink of collapse — investors and industry experts are split on the company's future. Where does the company stand? What are its prospects in a broader car market experiencing seismic changes?The case study explores these questions, beginning with a broad overview of how automakers, their suppliers, and their customers define one of America's most fundamental industries. It then provides detailed background on four modern and connected forces powerfully reshaping this market:
Electrification. In 2017, 200,000 electric vehicles were sold in the United States, a 25% increase over 2016 sales. The trend is continuing, and new business opportunities are emerging.

Autonomous driving. Self-driving cars are drawing investment from many giant companies, and the implications are striking. As one industry observer put it: "In the past, cars were primarily about driving and secondarily about content consumption. With autonomous cars, that prioritization will be reversed. Fully automatic cars will be battery-powered living rooms on wheels."
Connectivity. As cars increasingly connect to the internet, old automotive business models are coming into question. The CEO of one Chinese conglomerate suggested that he would eventually be able to offer his company's electric car for free, earning money instead from services the company sold to customers.
Alternatives to car ownership. A 2017 transportation study out of Stanford University predicts that by 2030, 95% of U.S. passenger miles will be served by on-demand autonomous electric vehicles and there will be an 80% drop in private car ownership in the United States.
Against this backdrop, the case study positions the emergence of Tesla — how the company has both driven and responded to these radical evolutions in the automobile market.
According to Sull: "This case is perfect for analyzing an industry in flux, the financial and operational risks of a disruptive strategy, and how to create value by driving up willingness to pay in an industry with limited product differentiation."