MITSAO: Leadership and Innovation in Higher Education
Join MIT Sloan Alumni Online this season for a series of interviews with principled, innovative leaders who improve the world. Jackie Selby, EMBA '21, hosts a conversation with Logan Powell, EMBA '21, Dean of Admissions at Brown University, and Stu Schmill, SB '86, Dean of Admissions and Student Financial Services at MIT, on leadership and innovation in higher education. The dialogue and Q&A with the audience will span topics ranging from equitable access, to the impacts of COVID-19 and the role of machine learning in the admissions process, and more.
Logan Powell is the Marilyn and Charles H. Doebler IV Dean of Admission at Brown University. He is responsible for the identification, recruitment and selection of all undergraduates seeking entrance to Brown. He leads all related strategic initiatives including data analysis, communications, and process innovation. Powell is chair of the council of Ivy League deans of admission and also serves on several national non-profit advisory boards.
Prior to joining Brown, Powell worked as the director of admission at Princeton University. Previously, he served as senior associate dean of admission at Bowdoin College and senior admissions officer at Harvard University. He earned an MBA from the MIT Sloan School of Management, an Ed.M. from Harvard University, and an A.B. from Bowdoin College.
Stu Schmill is dean of admissions and student financial services for the Massachusetts Institute of Technology. Following his graduation from MIT in 1986 with a degree in mechanical engineering, Schmill spent a year working as a project engineer at General Motors before returning to his alma mater in a professional role. During his long tenure at MIT, Schmill has served the Institute in a variety of positions, including Director of Crew; Director of Parent, Student, and Young Alumni Programs in the Alumni Association; and Director of MIT's Educational Council. Schmill joined the admissions office in 2002 and was appointed Dean in 2008. In 2016, Schmill added Student Financial Services to his portfolio.
Schmill has been honored with the Gordon Y. Billard Award for "special service of outstanding merit performed for the Institute," the MIT Dean for Undergraduate Education Infinite Mile Award for Leadership, and the MIT Alumni Association Harold E. Lobdell '17 Distinguished Service Award, was recognized as Outstanding First-Year Advisor for MIT, and was named Coach of the Year in the Eastern Association of Rowing Colleges, the most competitive rowing league in the country. He is on the faculty of the USC Certificate Program in Enrollment Management and serves on advisory boards for a variety of organizations, including Cambridge Assessment International Education and Khan Academy.
Moderator and Host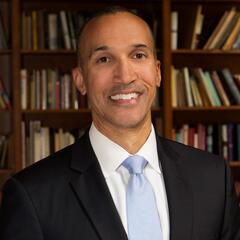 Dean of Admissions, Brown University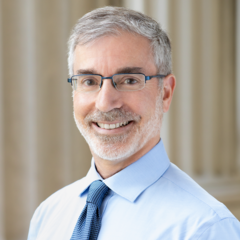 Dean of Admissions and Student Financial Services, MIT
Upcoming Events
MBA Program • Application Tips & Q&A Webinar
MIT Sloan Fellows MBA Virtual Conversations
MBA Virtual Conversations with Admissions
FSAS Seminar Series: Doug Rauch, Daily Table