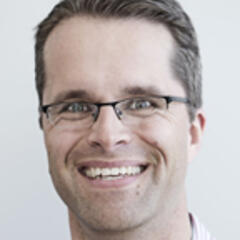 Faculty
Carl Stjernfeldt
About
Carl Stjernfeldt is a Senior Lecturer at the MIT Sloan School of Management.
He is a member of the team at Shell Technology Ventures (STV), Shell's corporate Venture Capital fund. STV invests in technology companies focused on the oil & gas and future energy (clean/green tech) markets, as well as IT and mobile technologies that support them. STV acts as a strategic partner and makes minority investments in select technology companies, including Shell technology spin-outs, and also acts as an LP in some externally managed venture capital funds. Carl has 20 years experience in managing critical business issues, mainly for high growth technology companies. He has served on numerous boards of successful companies inlcuding:  Agito Networks (acquired by ShoreTel), Arbor Networks (acquired by Tektronix), BNI Video (acquired by Cisco), Broadbus Technologies (acquired by Motorola), Cedar Point Communications (acquired by Genband) and Tejas Networks,.  He was also a board observer of Optium (NASDAQ: OPTM, acquired by Finisar)
Carl's current and past investment areas of interest and expertise include: cloud based infrastructure and applications (including big data), sensor technologies, seismic software, exploration software, next generation internet video delivery, advanced mobility (including mobile applications), wireless and wireline communications and services (hardware and software), security software, information services, and international investments in areas of expertise. 
Prior to his venture career, Carl was a client partner and project manager for Cambridge Technology Partners, leading teams that delivered large mission-critical system implementations for Fortune 100 clients. He started his career as an engineer at Summa Four, developing telecommunications solutions for domestic and international service providers, later rising to engineering management before starting an application development department.  Carl is active at MIT, serving as a catalyst for the Deshpande Center, judging MIT's 100K competition, and teaching an entrepreneurial finance class at the MIT Sloan School. He is a charter member with TiE and has served on the University of Michigan's National Advisory Board. Carl has served as the Treasurer of the New England Venture Capital Association, a member of the 12x12 initiative, and is a board member of the Massachusetts Technology Leadership Council, where he also served as chair of the Mobile Cluster.