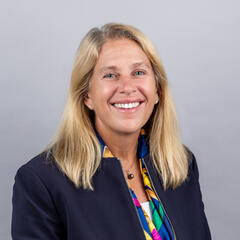 Faculty
Dana White
About
Dana White is a Lecturer, teaching both 15.311 Organizational Processes and 15.281 Advanced Leadership Communications.
Student-focused, White brings over three decades of experience in for-profit companies and social impact organizations. Previous roles include merger and acquisition specialist at Morgan Stanley and Broadview Associates; high technology marketer at Microsoft and Avid Technology; board member of Cambodian Living Arts; school committee chair; executive director of WiredWoods, a child-focused non-profit; and lecturer at Boston University. Most recently, she founded and ran Lead Explorers, a global travel design company. In each class, White shares wisdom from her extensive network.
White graduated from Princeton University Phi Beta Kappa with a BSE in electrical engineering computer science and from Harvard University with an MBA with Distinction as a George F. Baker Scholar.