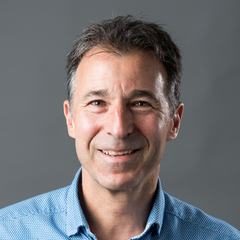 Faculty
David Birnbach
About
Academic Groups
Academic Area
David Birnbach is a Lecturer at the MIT Sloan School of Management. His focus is in the domains of technology innovation, entrepreneurship, and education.
David is a member of the teaching team and a faculty mentor in several Action Learning programs, including Global Entrepreneurship (G-Lab), Enterprise Management (EM-Lab), China and India Lab, Next Lab, and Digital Currency/Blockchain. He helps students put classroom theory into practice, as students work side-by-side with organizations to apply classroom lessons to high-impact business and society challenges.
His teaching interests emanate from 20 years' experience launching startups, building markets, and creating innovative engineering teams. David has played leadership roles with startups and global firms and has held the positions of ceo, svp sales and marketing, director of research & development, and lead engineer.
David holds a BS in mathematics from the University of Arizona and an MS in management of technology from the MIT Sloan School of Management.