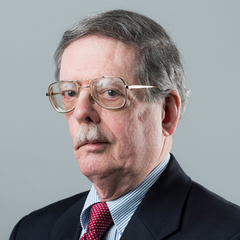 Faculty
Jeffrey A. Meldman
About
Jeffrey Meldman is a Senior Lecturer and former Director of Undergraduate Programs at the MIT Sloan School of Management.
Meldman's key areas of interest include intellectual property and computer privacy. He focuses on the legal protection of privacy in computer-based information systems, intellectual property rights in computer software, and formal models of legal substance and procedure. He currently teaches a patent law course designed for graduate and undergraduate students in all MIT departments. Meldman has served as chairman of the Massachusetts Security and Privacy Council and as a member on the committees of the National Academy of Sciences and the Congressional Office of Technology Assessment. He also has served as advisor to the Federal Judicial Center.
Meldman holds an SB, an SM, and a PhD in electrical engineering and computer science from MIT, as well as a JD from Harvard Law School.