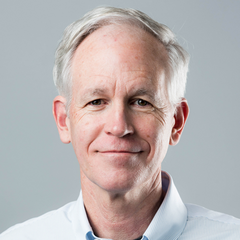 Faculty
Jim Dougherty
About
Jim Dougherty is a Senior Lecturer in Technological Innovation, Entrepreneurship, and Strategic Management at the MIT Sloan School of Management.
 Dougherty has extensive experience working directly with investors to execute highly successful turnarounds of troubled companies. Great Hill Partners recruited Dougherty to be their first-ever Operating Partner. He has stabilized and recapitalized such companies as Gartner, IntraLinks, Prodigy, and Small Business ISP. At Lotus Development Corporation Dougherty was the founder of eApps (Internet Division), and he created the NOTES: NEWSSTAND business publishing service which was later sold successfully. 
He is also an Adjunct Senior Fellow for Business and Foreign Policy at the Council on Foreign Relations. 
Dougherty holds a BA in government from Framingham State University, an MA in international economics from Columbia University, and a Graduate Certificate of Special Studies in finance and administration from Harvard University.