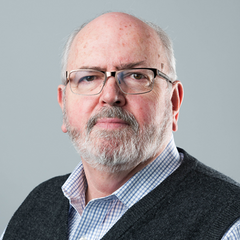 Faculty
John C. Grant
About
Academic Groups
Academic Area
John Grant is a Senior Lecturer in Global Economics and Management at the MIT Sloan School of Management.  His focus is in the domains of global strategy, corporate finance and valuation, entrepreneurship, and strategic management.  
Mr. Grant is a member of the teaching team for the MBA course 15.225 - Economy and Business in Modern China and India, where he is the Associate Course Lead.  He is responsible for overseeing the 30+ student consulting projects each year that are a component of the course.
In addition, Mr. Grant is a mentor in several of MIT Sloan's International Action Learning Programs:  Global Entrepreneurship Lab, China Lab, India Lab, Enterprise Management Lab, and Global Organization Lab.  He has mentored teams supporting companies in East & Southeast Asia, Australia, the Middle East, Europe, and South America, in addition to the U.S.  Company issues have involved business strategy development, operations management, new market entry, global organization, and integrated strategic management. 
Mr. Grant's management interests are the result of over 30 years' experience as a global strategic management consultant.  He has worked on six continents with organizations ranging from startups to the world's largest and most complex multinational companies. 
Mr. Grant has been a principal in three leading strategy consulting firms, managing consulting practices in Europe, Asia, and North America.  He has also been involved in the startup of new ventures in healthcare, energy services, and biotechnology, and has held the positions of chief operating officer and chief financial officer.
Mr. Grant holds a BS in applied mathematics from the University of Washington and an SM in management (finance concentration) from the MIT Sloan School of Management.