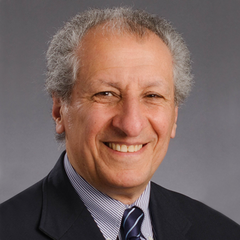 Faculty
Joseph J. Battat
About
Joseph Battat is a Senior Lecturer of Global Economics and Management at the MIT Sloan School of Management.
He is also currently a Senior Consultant, the World Bank Group.  Battat joined the World Bank Group in 1989 where he held a number of positions, including the head of the Foreign Investment Advisory Services (FIAS).  FIAS advises governments of developing and emerging economies on ways to improve their investment climate to stimulate domestic and foreign investment conducive to their economic and social development.   Other positions Mr. Battat held in FIAS include program manager for the Middle East and North Africa, Central/East Europe and the Former Soviet Union, and China and Mongolia.  In the course of this work, he had the opportunity to work or supervise work in over 95 countries.
Prior to joining the World Bank Group, Mr. Battat was a marketing systems engineer at IBM Canada, developing application systems in the fields of health care and education [1968-72].  He was also a member of the faculty, School of Business, Indiana University, teaching, conducting research, and consulting with Fortune 500 multinational companies on international business (1982-89).
Mr. Battat was the founding co-Dean of the first MBA program in China for the First Ministry of Machine Building (1978-86).  He helped establish the International Management Center, Budapest (now the Business School), Central European University in 1987-88.  He was the academic co-Dean of the China Executive Education Program of General Electric in the 1980s.
Mr. Battat has served on boards of for-profit and not-for-profit organizations.   Since the 1990s and for six terms, he was a trustee or chair of the board of trustees of the Institute of Current World Affairs, a, fellowship-granting organization, located in the United States.  He is currently a member of the advisory board for International Business, Indiana University.  He also served on the board of directors of China Nature Flooring Inc.(China), as a director for the International Finance Corporation (IFC), and member of the World Bank Group (2009-11).
Battat received an MS in electronics physics from Université de Grenoble (France) in 1968, a diploma in political philosophy from Beijing University in 1978, and a PhD in international business and economics from MIT in 1984.