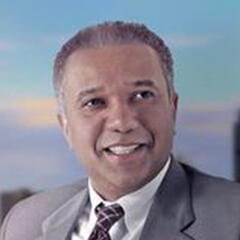 Faculty
Luis Spencer Barros
About
Luis Barros is a Lecturer in the Global Economics Management Group at MIT Sloan.
He is managing partner of Leading Business Ventures (LBV), an investment entity and advisory firm, and director & audit committee member of the ECOWAS Investment and Development Bank (BIDC) in Africa.
As a practitioner and scholar, his activities focus on working with organizational leaders in strategically utilizing financing instruments, venture education pedagogy, data-driven market insights and innovation "interventions" to enable commercialization, economic impact, digital transformation, ecosystem effectiveness, and value creation.
Barros is an investor, entrepreneur and advisor with over 27 years of experience, including science and technology sectors.
As an advisor, Barros concurrently served as venture partner of Portugal Ventures and CoDirector of Innovation and Industry at MIT Portugal Program. In addition, LBV's application of multi-disciplinary methodologies and frameworks have spanned 34 countries and five continents. This includes or has included serving as senior advisor to multinational corporations, such as Cardinal Health and a Japanese biopharma's oncology division, and a corporate development partnering series featuring MedTech conglomerates. LBV was contracted to provide guidance to numerous startups and scale-ups via various roles with mentor-based Accelerators and SBIR-funded companies of the NIH, DOD, NSF, and Draper Laboratories.
Prior to LBV, Barros was on the founding teams which architected and implemented venture funds, such as Massachusetts $1B Life Sciences Center, Lilly Ventures, and IC Sciences (formed by the cofounders of Boston Scientific); and served on the compliance staff at the Securities and Exchange Commission (SEC).
As a serial-entrepreneur, Barros held leadership roles in early stage venture-backed entities, including an AI-driven interactive bioinformatics company and an application virtualization platform, both respectively acquired by publicly-traded companies. He began his career via successive sales and marketing roles in surgical and clinical pharmacology in blue chip companies, such as Johnson & Johnson.
Barros has degrees from MIT-Sloan (MBA), University of Pennsylvania (MS.Ed), UMASS Amherst-Isenberg (BBA), and is a graduate of Harvard's Executive Program on Board Governance.