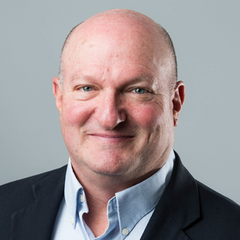 Faculty
Michael D. Siegel
About
Academic Groups
Academic Area
Centers & Initiatives
Michael Siegel is a Principal Research Scientist at the MIT Sloan School of Management and is currently the Co-Director of the PROductivity from Information Technology (PROFIT) Project.  Siegel's research interests include the integration and use of information from multiple and the use of modeling and data analytics to analyze complex systems.
His work has been published in areas including the use of information technology in financial risk management and global financial systems, cybersecurity, applications of computation social science to analyze state stability, digital business, financial account aggregation, healthcare information systems, heterogeneous database systems, managing data semantics, query optimization, intelligent database systems, and learning in database systems.
He received his BS in engineering from Trinity College (1977), an MS in engineering from the Solar Energy Laboratory at the University of Wisconsin-Madison (1980), and an MA and PhD in computer science from Boston University (1989).
Publications
Featured Publication
Huang, Keman, Michael Siegel, and Stuart Madnick. ACM Computing Surveys (CSUR) Vol. 51, No. 4 (2018): 1-36.
Featured Publication
"Chapter 4: Fixing a Hole: The Labor Market for Bugs."
Ellis, Ryan, Keman Huang, Michael Siegel, Katie Moussouris, and James Houghton. In New Solutions for Cybersecurity, edited by Alex Pentland, David L. Shrier, Howard Shrobe, 129-159. Cambridge, MA: MIT Press, 2018.
Zhu, Hongwei, Stuart E. Madnick and Michael D. Siegel. Journal of Management Information Systems Vol. 25, No. 1 (2008): 199-232.
Zhu, Hongwei, Stuart E. Madnick and Michael D. Siegel. International Journal of Electronic Business Vol. 6, No. 4 (2008): 319-341.
Ang, Wee Horng, Vicki Deng, Yang Lee, Stuart E. Madnick, Dinsha Mistree, Michael Siegel, Diane Strong, Richard Wang. FSTC Innovator: The Journal for Financial Services Technology Leaders Vol. 1, No. 1 (2007): 19-24.
"Improving Hospital Operations Using Bar-Code Capture Data and System Dynamics Modeling Techniques."
Dr. Akiyama, Masanori, Daniel Goldsmith, Dr. Michael Siegel, Working Paper. 2007.
Load More