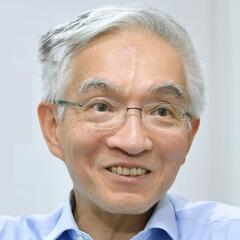 Faculty
Nobuhiro Kiyotaki
About
Nobuhiro Kiyotaki is Harold H. Helm '20 Professor of Economics and Banking at Princeton University, and 2023 Fischer Black Visiting Chair in Financial Economics at MIT.
He received his PhD from Harvard University. He has published widely in macro and financial  economics, including "Monopolistic Competition and the Effects of Aggregate Demand," with Olivier Blanchard in 1987, "On Money as a Medium of Exchange," with Randall Wright in 1989, "Credit Cycles," with John Moore in 1997, "Banking, Liquidity and Bank Runs in an Infinite Horizon Economy" with Mark Gertler in 2015, and "Liquidity, Business Cycles and Monetary Policy" with John Moore in 2019.
Kiyotaki also serves as an academic consultant for Federal Reserve Bank of Richmond. Among professional honors, Kiyotaki received the 1999 EEA Yrjo Jahnsson Award, the 2010 Stephen A. Ross Prize in Financial Economics, and the 2021 BBVA Foundation Frontiers of Knowledge Award in the Economics, Finance and Business Management, together with John Moore.