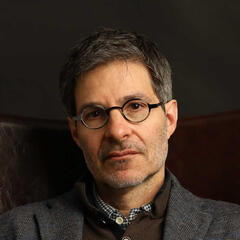 Faculty
Toby Evan Stuart
About
Toby E. Stuart is the Helzel Distinguished Faculty Chair in Entrepreneurship, Strategy and Innovation; Faculty Director of the Berkeley-Haas Entrepreneurship Program; the Associate Dean for External Affairs; and Faculty Director of the Institute for Business Innovation at the Haas School of Business, UC Berkeley. He concurrently serves as Visiting Professor at MIT. Previously, Stuart has served as: The Charles Edward Wilson Professor at Harvard Business School; The Samberg Professor and Faculty Director of the Lang Center for Entrepreneurship at Columbia University's Business School; and the Fred Steingraber-A.T. Kearney Professor of Leadership & Strategy at University of Chicago's Booth School of Business.
At Harvard Business School and Columbia Business Schools, Stuart was course head for the MBA-level required courses in Entrepreneurship and in Corporate Strategy, respectively.
Stuart also is the cofounder and on the board of directors (chair, audit committee; compensation committee) of Flock Freight, a "unicorn" logistics technology company that algorithmically carpools industrial freight. He is a long-time board member (audit committee) at HNTB Holdings, the largest, private transportation engineering firm in the United States. He is on the board of directors of FLYR Labs, a unicorn enterprise AI SaaS company, and of Atmosfy, a VC-backed, seed-stage, multi-sided marketplace company. Along with the members of BlckVC, Stuart cofounded the Black Venture Institute (https://www.blckvc.org/black-venture-institute) and is the Chairman of the HiredScore Scientific Advisory Board. Previously, Stuart served as a Venture Partner at Avid Park Venture.
Stuart is the recipient of the 2007 Kauffman Prize Medal for Distinguished Research in Entrepreneurship, which is granted every second year to recognize one individual's contributions to entrepreneurship research. He has received the Dean's Award for Teaching Excellence at Columbia Business School; the Award for Teaching Excellence at Cornell University's NY-Tech campus; and is a multiple-recipient of the Cheit Award for Teaching Excellence at Berkeley-Haas. He has won the Administrative Science Quarterly's Scholarly Contribution (best paper) award, and many other recognitions for scholarly contributions. Stuart's current research projects examine the intersection of health and work in population-scale data. He is completing a book (Simon & Schuster) on social status dynamics and has launched new projects on the future of work. He currently serves as a department editor for Entrepreneurship and Innovation at Management Science, and has held numerous, past editorial roles.
Stuart received his PhD from the Graduate School of Business, Stanford University. He holds an AB, summa cum laude, in economics from Carleton College.  
Publications