Global Programs
Innovative Dynamic Education and Action for Sustainability (IDEAS)
IDEAS is a one-year program designed to help cohorts of participants confront challenges in their countries more effectively. It does so by engaging leaders across sectors to jointly step forward and take on a country's complex challenges of conservation, education, and business/social enterprise by going through a profound learning process. Together, they identify the root causes and collectively develop a closer relationship, working together to implement the solutions that are created.

Unlike other programs, which focus heavily on theory, IDEAS is a practice-based journey. After an orientation and a few sessions on System Thinking and the Theory, a set of problem-solving and innovation principles developed by MIT Sloan senior lecturers Peter Senge and Otto Scharmer, IDEAS fellows spend the rest of their curriculum on building prototypes (projects), retreats, field trips, practice-sharing (shadowing), and other group-based activities.

Currently, there are two IDEAS cohorts: IDEAS Indonesia 6.0, run in partnership with United in Diversity, and IDEAS-P 2.0 in conjunction with the Institute for Philanthropy at Tsinghua University.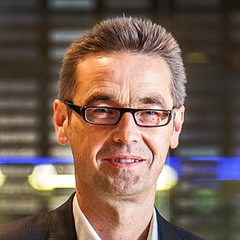 Behavioral and Policy Sciences
Senior Lecturer, Work and Organization Studies
Learn More