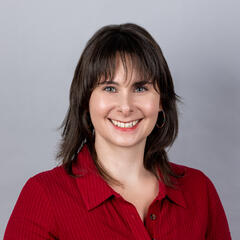 Staff
Alexis Ertzner
About
Alexis Ertzner works with Sloan Technology Services as part of the Project Management team to design and develop effective technology solutions for stakeholders across MIT Sloan. She is on the governance team for SloanGroups and works on overseeing its strategy and development. Alexis has also worked on projects relating to student course bidding, SloanSpace, exchange calendars, business mapping, and more. 
Prior to joining STS, Alexis worked with the Student Life Office to develop assessment initiatives, manage the office's electronic presence, and plan community-building events. She was part of the project team to onboard SloanGroups and worked to encourage school-wide adoption of the platform. 
Prior to joining the Student Life Office, Alexis worked at MIT Sloan in the Behavioral and Policy Sciences Department where she provided support to multiple faculty, two MBA core classes, and Action Learning Labs. 
Alexis also volunteers at the MFA in the Access department, planning and giving tours to visitors with a range of disabilities. She holds a BA in art history and Italian studies from Smith College and an MA in art history from the University of Washington, Seattle.