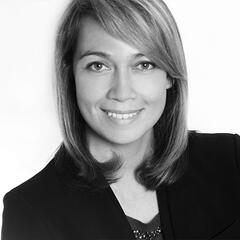 Staff
Charlene Selle
About
Charlene Selle holds the position of Program/Project Coordinator for Faculty Research Services in the MIT Sloan School of Management. She is building and managing a set of core programs and processes that support or enable faculty research.
She manages a new predoctoral program that facilitates the hiring and onboarding of Technical and Research Support Associates; oversees a $1,000,000 budget for the procurement of datasets and contracts for researchers; and coordinates community engagement among Sloan's centers, initiatives, and staff. Previously, she provided support to the Assistant Dean and executives for Global Programs at the Sloan School of Management. 
Before joining MIT, Charlene operated her own real estate rental company. Through market analysis, she identified a niche market targeting international students attending school in the Boston area. Previously, Charlene was the founder and CEO of Day by Day Job International, a software platform she launched to match job seekers with employers for short-term, professional assignments. She significantly raised the company profitability, built a loyal client base, and established a productive workflow.