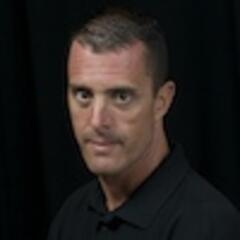 Staff
George Wrenn
About🔗
George Wrenn is a Research Affiliate in Management Science at the MIT Sloan School of Management.
He is the founder & CEO of CyberSaint Security, formerly the vice president of Cybersecurity for Schneider Electric. He has more than 20 years of experience in the field of cyber security.
Prior to the present role, George was as a senior managing consultant with IBM helping cross-industry Fortune 1000 customers reach compliance to NIST, FISMA, ISO/IEC, HIPAA, PCI, NERC/CIP, and other key regulatory frameworks, developing cyber security strategy, roadmaps, and global cyber security programs.
He is expert in cloud security and has been awarded US patents in this area.
Other roles in his career have spanned from Managed Security Services (MSS) to Security Product Development and Secure Cloud Computing.
In addition to this experience, George has served as director of security for a fully regulated financial services company, where he managed regulatory compliance efforts and the internal security office, protecting over $99 trillion in stock market transactions yearly. He later led cyber security product management and business improvement projects at RSA Security and EMC Corp.
In addition to being a recognized expert in the cyber security field, he is also a Lean Six Sigma Black Belt, Certified Lean Practitioner, and Kaizen Facilitator. While at EMC, he was able to combine the quantitative aspects of Six Sigma with established security metrics, generating valuation models to help fund the security of EMC's multi-billion dollar product portfolio.
George has published over 30 articles in major technology magazines, and is a writer and editor for TechTarget, Search CIO, and Information Security Magazine.
He is a USAF/Aux Pilot and Officer, serving as 1st lieutenant, and has received a National Commander's Commendation Award for outstanding duty performance with the Hanscom Composite Squadron (HCS-MA-043) based at Hanscom Air Force Base.
George is a graduate of Harvard University. He has attended executive programs at Harvard Business School and the Harvard Kennedy School. As a graduate fellow at MIT for over a decade, he has conducted research and advanced coursework at the MIT Media Lab, the Sloan School of Management, the School of Engineering, the School of Architecture and most recently the MIT Security Studies program working on Cyber Warfare frameworks.