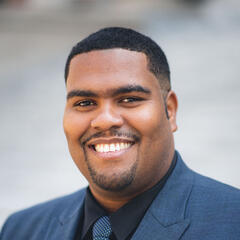 Staff
Marc Alain Boucicault
About
Marc Alain Boucicault is a social entrepreneur and tech ecosystem builder. He has over 15 years of experience working in international development with the World Bank and the Inter-American Development Bank and with grassroots organizations focused on youth empowerment and entrepreneurship. He is passionate about leveraging the power of entrepreneurship, technology, and communication to reshape socioeconomic dynamics.
He is the founder of Banj, Haiti's largest coworking space and entrepreneurship hub connecting various communities to promote innovation in Haiti and the Caribbean while supporting change-makers globally.
He is currently the Director of Marketing and Stakeholder Engagement at The Legatum Center for Development and Entrepreneurship, part of the Sloan School of Management at the Massachusetts Institute of Technology (MIT), where he focuses on building strong stakeholder communities and amplifying the voice of global growth market entrepreneurs as a mean to prosperity.
Marc Alain holds a Master's in public administration from the Harvard Kennedy School, a Master's in financial economic policy from American University and a Bachelor's in applied quantitative economics from CTPEA.
Marc Alain serves on the board of the Haitian Education and Leadership Program (HELP) supporting access to higher education in Haiti.
He is a One Young World ambassador, a Fulbright scholar, a social media influencer and a podcast host.
Engage with Marc Alain on LinkedIn and on X.