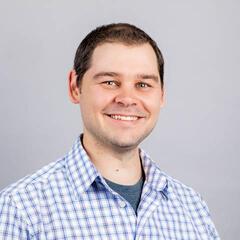 Staff
Michael Miles
About
Mike is passionate about development and working with the open source technologies. He has been working in web engineering since 2003, utilizing a number of different technologies, languages, and frameworks.
In his day-to-day role as Director of Web Development at MIT Sloan, Mike leads the development and growth of web devlopment team and the public facing digital properties for the school.
Outside of his day-to-day, Mike is the host of the podcast Developing Up, which is focused on the non-technical side of being a developer. He is a public speaker and regularly presents at technical conferences around the world.