Past Event
|
MIT Sloan School of Management, Massachusetts Institute of Technology
Past HSI Seminar: Using advanced data sciences to empower clinical decision makers: inferring insulin regimen from clinical notes, with Steve Spear and Monisha Pushpanathan
MIT Sloan School of Management
100 Main Street
Cambridge

,

MA

02139

,

USA
11:45AM - 1:00PM

ET
The focus of this talk is on augmenting the decision making of clinicians so they can more quickly arrive at tailored diagnoses and treatment plans for individual patients. Historically clinicians' capability reflected their individual experience only. Now data repositories contain enough collective experience, that, if tapped effectively, clinicians' abilities could increase dramatically. We assess text mining techniques to infer past treatment decisions and results for Type 2 Diabetes insulin regimens by converting difficult to access information in unstructured clinical notes into a structured format using machine learning techniques, making it suitable for effective research and analysis.
This research is part of an ongoing effort to determine what insights can be acquired from written patient and caregiver recorded experience. Type 2 Diabetes was chosen as the target condition because it affects many patients, yet causality—the relationship between genotypical, phenotypical, and experiential characteristics and symptoms – is poorly mapped. If we can gain better insights into diabetes, other diseases—seizures, migraines, for example—invite similar investigation.
Steve Spear, DBA, MS, MS, is a senior lecturer at MIT.  His work focuses on establishing organizational structures and behaviors that allow a highly energized discovery dynamic, so it's faster and easier to get better definition of problems and generation of feasible solutions. He published The High Velocity Edge and in a variety of management and healthcare journals including Harvard Business Review, Annals of Internal Medicine and Academic Medicine.  His client work has included the US Navy, where senior leadership created a 'high velocity learning' service wide initiative, Intel, GSK, Intuit, and Alcoa.
Monisha Pushpanathan is a Master's degree candidate in MIT's Systems Design and Management Program. Before MIT, Monisha has worked as a Tech Lead in the Finance Engineering team at Goldman Sachs and also has a Software Engineering degree from PSG College of Technology, India. Her areas of interest include Software Engineering and Engineering Management.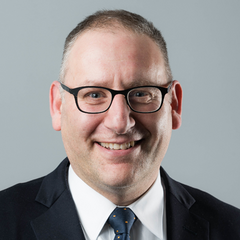 Management Science
Senior Lecturer, System Dynamics
Learn More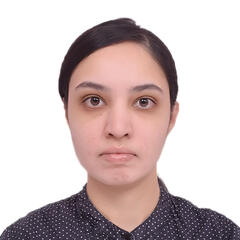 Master's degree candidate in MIT's systems design and management program