MIT Sloan Alumni Online: The Value of Kindness at Work
Register
Join MIT Sloan Alumni Online this season for a series of interviews with principled, innovative leaders who improve the world and generate ideas that advance management practice. Jackie Selby, EMBA '21, hosts a conversation with James Rhee, Senior Lecturer, on his recent TED Institute talk on the value of kindness at work.
Watch the video of James' talk here, then plan to join us for an online conversation on Wednesday, June 8, 12:00 p.m. ET.
You can also listen to James on the recent Dare to Lead podcast with Brené Brown: Kindness, Math, and the Power of Goodwill.
Founder, Sous Chef
Moderator and Host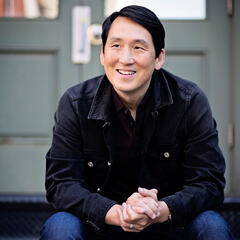 Senior Lecturer
Learn More
Upcoming Events