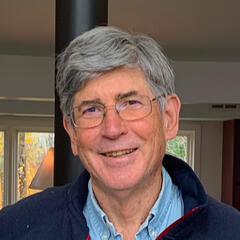 Faculty
Donald Roy Lessard
About
Biography
Donald R. Lessard is the Epoch Foundation Professor of International Management and Professor of Systems Engineering, Emeritus, at MIT. He advises companies, governments, and universities and continues his research on global strategic management and large-scale (infrastructure and energy) project management.
Lessard joined the MIT faculty in 1973 after three years at Dartmouth's Amos Tuck School. At MIT, he has taught international financial management and global strategy, and has led numerous academic and executive programs. He served as Deputy Dean of the Sloan School with responsibilities for research, international programs, and executive education. He was co-chair of the MIT Energy Education Task Force that launched the Institute-wide undergraduate energy minor, for which he was recognized as Class of 1960 Professor. He also was the founding faculty director of the MIT Executive MBA, and pioneered its signature GO-Lab.
A leader in international management education, Lessard has served as President of the Academy of International Business and Dean of the Fellows of the Academy. In 2014 he received the Pathfinder Award from the Engineering Projects Organization Society for his lifetime contributions to the field.
Lessard has led major consulting assignments with firms, banks, and government agencies throughout the world. He currently is a founding advisor to Promethean Energy Corporation, a member of the Advisory Board of 4DPath, and a senior advisor to the Brattle Group. He also is a member of the expert group on resource management of the UNECE.
Lessard earned his BA in Latin American studies and his MBA and PhD in business administration from Stanford University.
Publications
"Global Strategy and MNC Capabilities."
Lessard, Donald R., and D. Eleanor Westney. In Oxford Research Encyclopedia of Business and Management, Oxford, UK: Oxford Research. Forthcoming. SSRN Preprint.
"Institutional Enablers of Energy System Transition: Lessons from Solar PV in Eight African Countries."
Lessard, Donald R., Valerie J. Karplus, Ninad Rajpurkar, and Arun Singh. In Achieving Collective Ends with Limited Resources: Africa's Struggle to Bridge the Infrastructure Gap, edited by Anne Stafford, Innocent Musonda, and Nuno A. P. Gil, Cambridge, UK: Cambridge University Press. Forthcoming.
"Understanding the Impacts of Indirect Stakeholder Relationships - Stakeholder Value Network Analysis and Its Application to Large Engineering Projects."
Lessard, Donald R., Wen Feng, Edward Crawley, Olivier de Weck, and Bruce Cameron. In Public-Private Partnerships for Infrastructure Development, edited by M.J. Garvin, Raymond Levitt, and Richard Scott, Cheltenham, UK: Edward Elgar. Forthcoming.
Load More