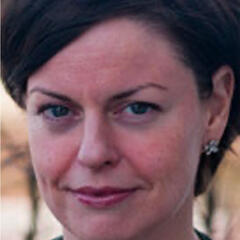 Faculty
Elsbeth Johnson
About
Elsbeth Johnson is a Senior Lecturer at the MIT Sloan School of Management and an expert on leadership, strategy and change. The main focus for her research is on what leaders need to do to help their organizations execute strategy, or deliver long-term, strategic change, without the need for the leader's ongoing, personal involvement.
At MIT, she teaches the Leading Organizations course (15.716) on the School's EMBA Program, as well as sessions on two open programs, the Advanced Management Program and Leading Change in Complex Organizations. Prior to joining MIT, Johnson was an Adjunct Professor of Organisational Behaviour at London Business School, where she taught on its EMBA and Sloan Programmes. She remains a Visiting Fellow at the London School of Economics where she teaches Strategy and Organisational Theory.
Prior to academia, Johnson worked as an investment banker (at BZW/Barclays Capital in London), a sell-side equity analyst (at Deutsche Bank in London), and a corporate strategist (at Prudential's Asian business, based in Hong Kong). She also spent three years as a special adviser to the first Blair Government in the UK, working in three different Departments of State, including the No. 10 Policy Unit. 
As a consultant and executive educator, Johnson has worked with a range of companies, helping them develop their strategy and the capabilities and culture that will deliver it. Examples of her clients include American Express, Arm, Baringa Partners LLP, Citibank, Deutsche Bank, Google, Linklaters LLP, Merck, Oxford Instruments, QBE and Swiss Re. 
Johnson is a regular contributor to Harvard Business Review and the author of 'Step Up, Step Back: How to Really Deliver Strategic Change in Your Organization' (Bloomsbury, 2020). She was educated at Cambridge and London universities. She holds a first degree in Law from Queens' College, Cambridge; and a postgraduate degree in Economics and a PhD in Management Science from Birkbeck College, London. She lives most of the year in London.