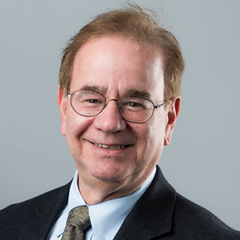 Faculty
Harvey Michaels
About
Harvey Michaels is an MIT Sloan Lecturer who teaches Energy Management Innovation, and is Principal Investigator for the MIT ESI Cities and Climate Change Program.
At MIT he leads the Clean Heat Systems Dynamics Project, and participated in several energy research faculty teams including the Community Energy Innovations Project (DUSP/Climate CoLab), and the Future of the Electric Grid (MITei). He also participates in MIT campus energy planning, and was coach for the MIT Better Buildings Case Competition Team.
Harvey also serves on the US DoE/NREL Energy Systems Integration Technical Review Panel, and on Advisory Boards for MassEnergize, a provider of community climate tools and services; and KPay, an off-grid solar company serving India and Africa. He is advisor to government climate policymakers including the Massachusetts state government and legislature, and to several cities including Boston and Cambridge. 
Harvey formerly led energy efficiency software and service companies Aclara Software and Xenergy, and was formerly board member of Conservation Services Group, and board advisor to eMeter/Siemens Digital Grid.
Harvey holds degrees in civil engineering and city panning from MIT.