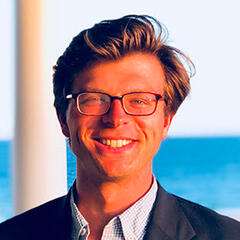 Faculty
Paul Cheek
About
Paul Cheek is a serial tech entrepreneur, software engineer, an Entrepreneur in Residence at the Martin Trust Center for MIT Entrepreneurship, and a Lecturer at the MIT Sloan School of Management.
Paul currently teaches the "New Enterprises" course and previously taught the Advanced Entrepreneurship course, "Building an Entrepreneurial Venture: Advanced Tools and Techniques." He built MIT's entrepreneurship platform, Orbit, and also coaches entrepreneurs in various programs like the MIT delta v accelerator, MIT fuse, Sandbox Innovation Fund, workshops, and hackathons.
Paul is currently building Oceanworks, the global marketplace for recycled ocean plastic materials and products aimed at accelerating the market for recycled ocean plastic to clean up our oceans. Prior, Paul co-founded Work Today, a venture-backed digital staffing and recruiting company. As CTO, he designed and built the company's technology platform and grew the business from 0 to 50,000 workers.
Paul has also built technologies for and consulted with LogMeIn, BlackRock, Prudential, Mazda, and more.