MIT Sloan Sustainability Initiative
Sustainability
Amy Meyer knows the importance of aligning CSR strategy and corporate political engagement
Many companies are embracing corporate social responsibility (CSR) and have begun adopting sustainability practices, but they often thwart their own efforts. Meaningful sustainability initiatives are often cancelled out by a mismatch between the organizations' CSR objectives and their government affairs agenda. This contradiction grabbed the attention of Amy Meyer (MCP '19, Sustainability Certificate), an analyst and policy writer who loves tackling complex environmental challenges. 
"As a believer in the power of corporations to have a real impact on sustainability issues, I'm motivated to better understand what it will take for more companies to practice responsible political engagement," Amy says.  
Today, Amy works at the World Resources Institute (WRI), but as a city and urban planning student at MIT, she collaborated with the Sustainability Initiative to conduct research on the obstacles food and beverage companies face in aligning their CSR strategies with their political engagement activities.
Amidst growing calls for corporations to take greater responsibility for their corporate political contributions, Amy tapped Sustainability Initiative Director Jason Jay to supervise her independent study research project. Even companies with the best intentions, Amy learned, often directly engage in political activities that deter climate change policy, while some belong to trade associations with strong negative views on climate science. In her research, Amy identified barriers to meaningful action and strategies for change. 
Amy Meyer | MCP '19, Sustainability Certificate, Program Manager, WRI's Center For Sustainable Business
To be a climate leader, companies must look beyond their own operations and ensure that the full power of their lobbying is working to secure that outcome.
"Climate change is a wicked and all-encompassing issue for which the responsibility and impact reaches across all stakeholders at the local, national, and global level," says Amy. "It is an issue that demands attention and requires a multi-faceted approach, and, particularly in the U.S., it is an issue that has shown extreme resistance to meaningful policy response. In choosing the direction of my research, I wanted to build on this urgency and contribute to our collective knowledge and possible tools of response."
Now at the WRI's Center for Sustainable Business, Amy is the one developing those tools. Building on her research at MIT, Amy manages the organization's corporate climate advocacy work, mobilizing projects to create a positive business influence on climate policy at the state and federal level.
Prior to joining WRI fill-time, Amy was part of an S-Lab team hosted by the global think tank, then served as an intern there, through the Sustainability Initiative Internship Program, over the corresponding summer. She contributed to a working paper that highlighted areas where business and government climate ambition intersect, demonstrating how this ambition can be mutually reinforcing. While at MIT, she was also a co-director of the MIT Sustainability Summit, which centered on sustainable mobility.
"Securing robust, science-based climate policy at the federal level is our most critical ingredient in the fight against climate change. To be a climate leader, companies must look beyond their own operations and ensure that the full power of their lobbying is working to secure that outcome. People like me are ready to help."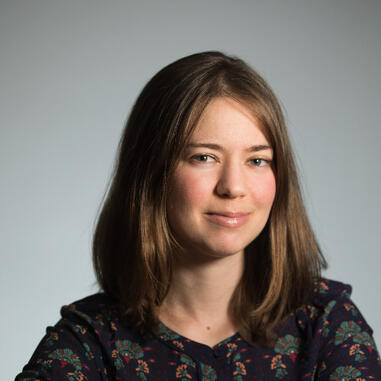 ---