Here's what will shape your experience in the MIT Executive MBA:
1. Talented peer group—Your peers will quickly become trusted allies. As experienced business leaders, they represent a wide cross-section of industries, roles, and nationalities, resulting in rich cross-functional perspectives and productive collaborations. Meet some of our students.
2. Rigorous curriculum—You will learn the fundamental building blocks of the science of management, giving you the tools to make strategic decisions and the credibility to drive them through your organization. Explore the curriculum.
3. Applied learning—MIT's credo mens et manus (mind and hand) is manifested in action learning experiences and projects centered on your own organization. You and your company leverage the value of the MIT impact right from the start. Gain an understanding of Action Learning. 
4. Executive Format—The program is designed around a flexible schedule that enables busy executives to balance work and personal life. Weekend classes meet once every two to three weeks, with a week-long module every six months. View the program schedule.
5. Faculty expertise—MIT Sloan faculty are influential architects in the creation of best practices in management, finance, entrepreneurship, and technology. Many are consultants to some of the most prominent companies in the world.
6. Unrivaled network—At the heart of the program is an opportunity to join an exceptional forum for innovation, collaboration, and leadership. Graduates become part of a global network of 136,000 MIT alumni. 90,000 MIT Sloan alumni, and a tight-knit community of over 1,100 MIT EMBA alumni.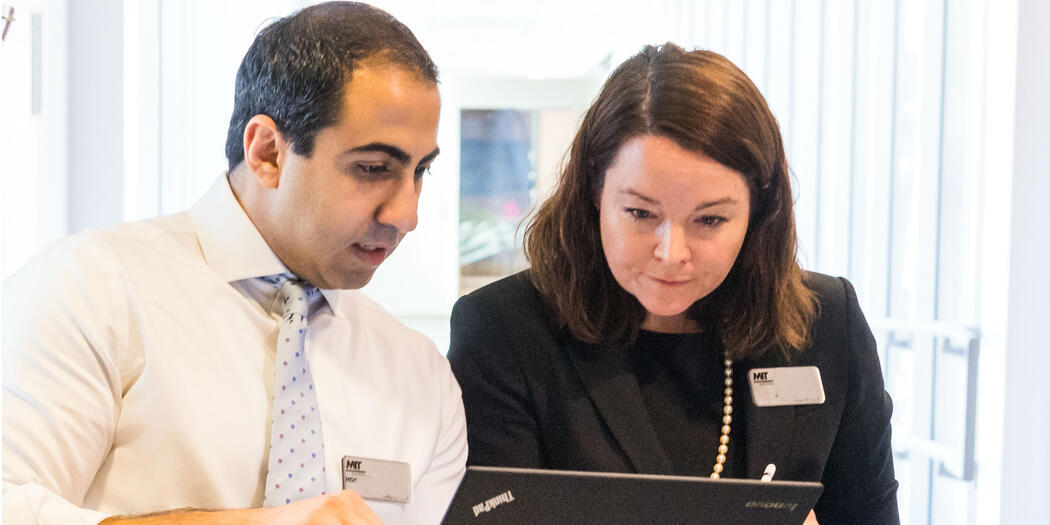 Program Videos
Watch as students share insights into the MIT EMBA program and its impact.
Follow us on Instagram
Join the conversation with #MITEMBA