MIT Sloan Sustainability Initiative
Building a Good Jobs Ecosystem
Sarah Kalloch is inspiring leaders to redefine what it means to run a successful business
Sarah has dedicated her career to connecting public and private sector leaders with front line workers to build better businesses, create good jobs, and define stronger social policy. As executive director of the Good Jobs Institute, she inspires industry leaders to redefine what it means to run a successful business, helping companies thrive by creating good jobs. 
Recognizing Sarah's accomplishments and potential, the Aspen Institute recently named her a member of the Job Quality Fellowship (Class of 2018-19), which is part of the Institute's Economic Opportunities Program.
"It's an incredible opportunity to grow and learn and contribute to the good jobs ecosystem."
Before coming to MIT Sloan, Sarah graduated magna cum laude from Harvard College, and spent over a decade in international development, improving the health, human rights and financial independence of communities across Africa. At Oxfam, Sarah spearheaded global partnerships that encouraged leading food and beverage companies to adopt more sustainable sourcing policies. As an executive at Physicians for Human Rights, she co-founded two health and human rights organizations in Uganda and Kenya, and secured billions in HIV/AIDS and global health funding. Sarah also spent a year in Uganda, conducting research on gender and economics in fishing communities around Lake Victoria.
The fight for good jobs
When it came time to get an MBA, Sarah's first choice was MIT Sloan, "because of its focus on sustainability and action learning," she says. In Adjunct Associate Professor Zeynep Ton, Sarah found the perfect mentor.
"In Zeynep's classes, I was able to connect the dignity of work with running a successful business in a totally new way," says Sarah, who took two of Professor Ton's classes and served as her research associate, co-authoring a white paper on the potential for a Good Jobs certification program.  
At the same time, Sarah earned a Sustainability Certificate and won the Seley Scholarship for her leadership, community contributions, and academic achievement. So, it was no surprise when Zeynep invited Sarah to join her after graduation to help spread the Good Jobs Strategy. 
The Good Jobs Institute launched in March 2017,  nearly four years—and tens of thousands of good jobs—ago.  "We're growing as an organization, impacting frontline workers, and sharing our learning with others," says Sarah. "We've helped companies raise wages and increase benefits for tens of thousands of people. We're really proud of that."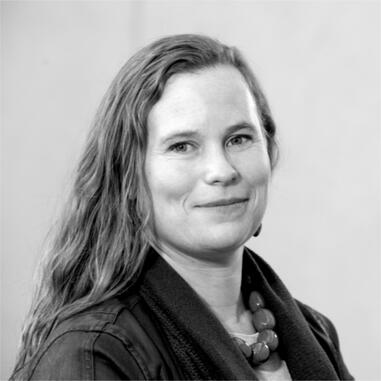 ---